Tempe is a large city in the metro Phoenix area. and the cost of living is relatively high. Therefore, we see much interest from our visitors in Tempe looking for a title loan in AZ. If you want a title loan in Tempe, you must meet the following qualifications.
- You must have a car completely paid off with a clear title.
- Your car can NOT be leased or have any liens against it and you will need to provide a paid off pink slip from the AZ MVD.
- You must prove that the vehicle has insurance coverage and is currently registered in Arizona.
That's all there is to qualify for a title loan! If your car meets these qualifications and you live in or near Tempe, we can help secure cash for your vehicle's title.
Basic Requirements For A Tempe Title Loan
Of course, there are a few standard requirements that any lender in Arizona requires to underwrite a loan. A loan underwriter will likely call your employer to verify that you still work there. Employment verification is often needed as you must show the entire loan amount can be paid back with each monthly payment. You'll also need a valid checking account.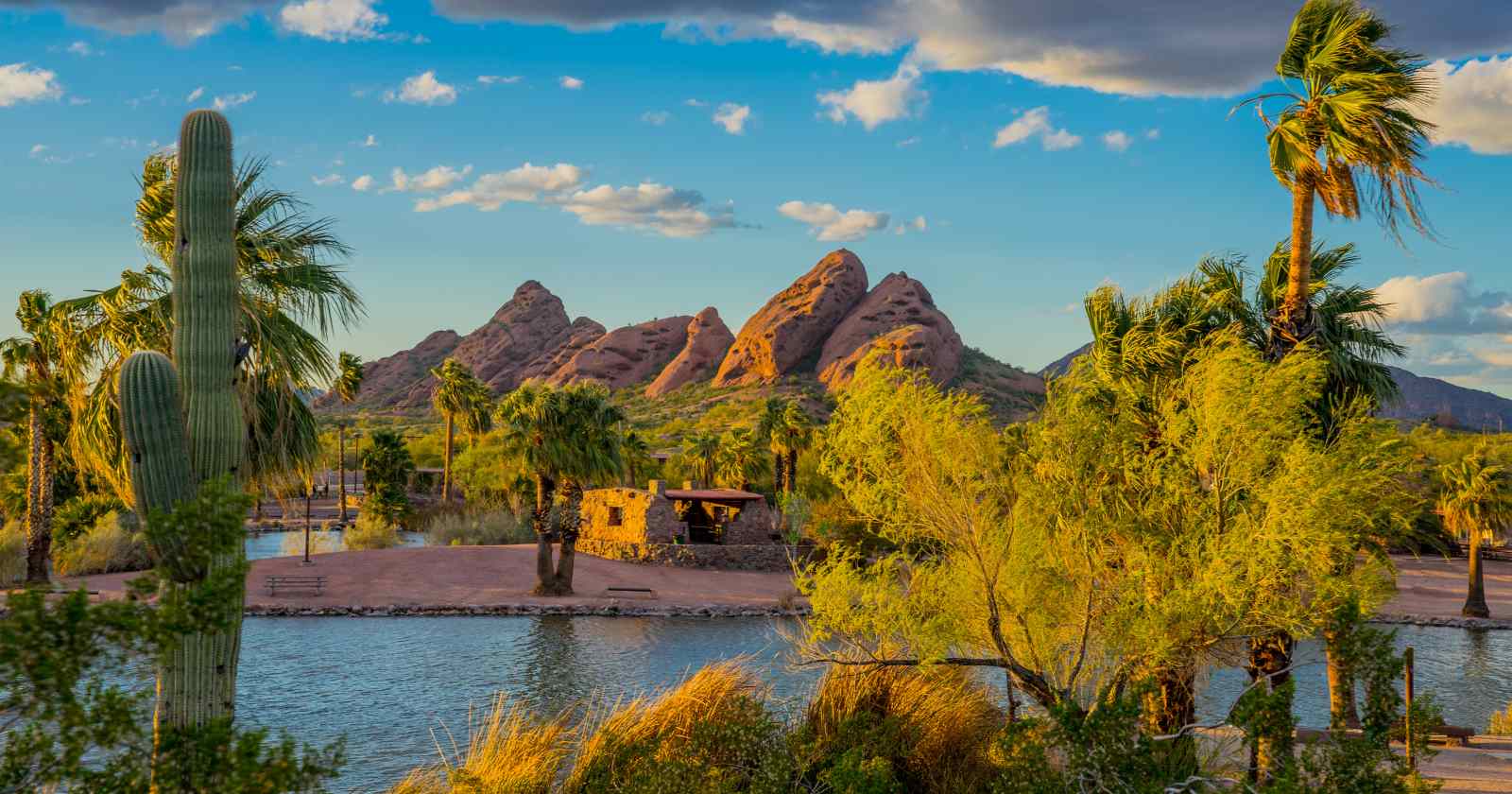 Fast Approval For A Bad Credit Title Loan
Bad credit doesn't mean you will be denied funding from a title loan company in Tempe, AZ. The main requirement is always going to be a vehicle that doesn't have any liens or loans attached to the pink slip. Lenders will look past a negative credit score because they know that bad credit can happen to anyone. Ultimately your vehicle is the collateral for this secured loan. A poor credit score or record of bankruptcy in Arizona may cause issues but will likely only lead to a lower loan amount.
Get Your Cash After Being Approved For A Vehicle Title Loan In Tempe
This is the best part about applying for an online title loan in the City Of Tempe. The process is lightning fast, and there's no contest compared to other unsecured loans. Generally speaking, cash can be deposited into your checking account the next business day after approval. Sometimes, you can pick up cash in person at one of many offices throughout Tempe. There are a handful of title loan companies with offices right next to ASU and the rest are located right off University Drive, which is also in Tempe. Be sure that any company you work with follows the Arizona title lending laws and regulations.
Apply Online For Title Loans In Tempe
You can apply online with Desert Title Loans without leaving your home or office! Simply apply online at the top of this page and put some basics about yourself, including your vehicle's year, make model, and mileage. We will contact you shortly after processing your application to secure your loan amount request. Some customers can qualify for up to $20,000 for higher value vehicles in Tempe with fewer miles!