HOW DO I GET CASH FOR MY CAR'S TITLE?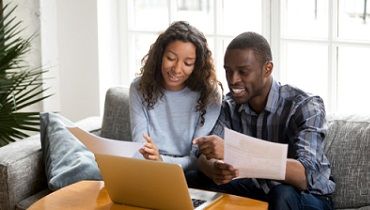 Use Our Online Application or Call Us To Speak With Customer Service
You have many choices when applying for a vehicle equity loan. Don't make this process difficult by working with a company you don't feel comfortable with. At Desert Title Loans, you can submit your information online and get an approval notification within 20 minutes or less. We specialize in title loans for consumers in Arizona, and we can walk you through the entire application online or over the phone.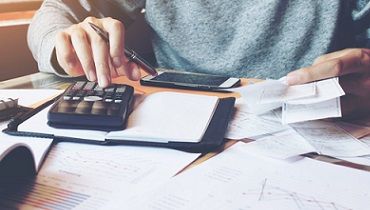 Limited Paperwork Is Required To Get Your Loan Processed
The last thing you want to do is apply for an online title loan only to wait days to get official approval. Here at Desert Title Loans, we strive to ensure that doesn't happen. We do our best to get everything handled quickly regarding paperwork and required documents. There may be some additional verification and paperwork needed. But we aim to get everything processed within one business day. That way, you can move on to funding your loan.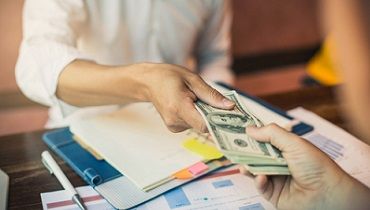 Get Cash in Hand Quickly With Different Funding Options
You have a few options to get your loan proceeds. Once your application is approved and you've signed off on the lending agreement, you can decide how to get your cash! Do you want to pick up the funds nearby in Phoenix? Or do you want the money sent to your checking account within 24 hours? You also have the option of a money order or a direct deposit straight to your debit card.
Why Choose Us For A Title Loan In AZ
At Desert Title Loans, our primary goal is to make it simple and comfortable for any Arizona resident interested in getting a title loan. We all know there are many options for those looking to use their vehicle equity as collateral. But there are limited resources for local lenders here in Arizona. That's where we come in. We specialize primarily in car title loans focusing on AZ residents. So whether you live in Tucson, Tempe, or Flagstaff, we'll do our best to answer your questions and get you approved for online funding with the highest loan amount.
Online Title Loan Requirements in Arizona
A lot goes into getting approved for an auto title loan. Don't make it more complicated by applying with a site that doesn't know the ins and outs of AZ lending restrictions. As we focus on Arizona residents, we know what it takes to get cash in hand in quickly. Applying for title loans is not the same as other short term lending options like a payday loan or installment loan. Understand what a lender requires in terms of documents, collateral, and references. We'll guide you through the entire title loan application process and make it easy as possible.
Qualify Fast For An Online Title Loan In AZ
Most lenders can approve you for funding within one business day if you live in Arizona. That's assuming your vehicle has sufficient equity and you've submitted the necessary documents. Some firms will need to inspect the car in person.
Bad Credit Title Loans in Arizona
When a company underwrites an application for a car title loan they're not focusing on your credit score. Instead, they want to see that your vehicle has full equity with a clean pink slip. Like most short term loans, they want to ensure you can pay back the full loan amount.
Pay Off Your Loan Quickly
We all know that title loans come with high interest rates and significant fees if you fall behind on the set monthly payments. That's why working with an online lender that lets you pay off the full amount with no prepayment penalty is important.
You Can Keep Driving Your Vehicle
Most of the large equity lenders in Arizona will allow you to keep driving a motor vehicle when you agree to a loan. That way, you can still go to work and anywhere else. Ask your loan rep about restrictions on where you can go or if they track your vehicle.
Questions About Our Online Title Loans In AZ
Can I submit a secured lending application entirely online?
You used to have few choices when searching for any online loan, like a car title loan, payday loan, or cash advance. However, now that most companies offer services online, you can submit everything quickly and get approval that same day. You can always apply with a company in your local neighborhood (There are hundreds of companies that offer auto title loans in the greater Phoenix area).
Is there any paperwork to send in with my application?
The number one item that any company will need is your title. A lender needs to verify that you're the actual owner and that there are no liens active on your pink slip. You'll need to submit information like proof of insurance and a driver's license to qualify for an Arizona title loan. In addition, companies may need proof of a checking account and personal references to distribute payment for high funding amounts.
Will I need to hand over the car title before approval?
The lender will need your car's title to approve the loan. Giving the title loan company your pink slip gives them rights to your vehicle. That's why it's essential not to fall behind or violate the lending contract. Make monthly payments on time and contact your lender if something comes up. Most car title loan companies will send the pink slip back 30 days after you pay off the loan.
Can I keep driving my car when I get an online title loan in AZ?
Many large title loan companies in Arizona treat your vehicle title as collateral for your loan. Therefore, it's unlikely that you'll have to hand over your car as well. After all, how would you drive to work or go about your daily life without your car? Phoenix is a large area, and you need a vehicle to get around. Don't work with a company that treats your car title loan like a vehicle pawn.
What are the credit requirements in AZ for online title loans?
Car title loans are unlike the common personal loans you see offered by banks and credit unions. When you use a vehicle as collateral for a loan, you are telling the lender to take your car if you fall behind. Most companies don't care what type of credit score you have. Some may still run your credit report or do some credit checks. But it comes down to the available equity in your car.
How long does it generally take for an online approval?
As with any lending decision, all approvals are different and come specific requirements. For example, a lender wants to verify your ability to repay before determining the annual percentage rate. You can often look for final approval within a few hours of submitting paperwork. At this point, you may need to submit to a vehicle inspection, and then you can hand over the pink slip.
How much money can I borrow with a vehicle title loan?
Your lending amount entirely depends on the equity available in your car. Funding amounts for vehicle title loans can range from a few hundred dollars to $30,000 for vehicles worth a considerable amount of money. Use an online calculator to estimate your vehicle's current title loan value and find out what it's worth. Lenders generally allow you to access 35%-55% of the car's equity with a secured loan.
How does the inspection process work for title loans?
Many title loan providers in Arizona will require a vehicle inspection to confirm that the car has sufficient value. You can complete the inspection at any local office or have the inspector come to you. It takes about 30 mins to inspect the the car, and after that's completed you can sign the funding docs and get your cash!
18444 N. 25th Ave. Phoenix AZ, 85023
help@deserttitleloans.com
Phone: 623-526-5001