There are a few different ways to get cash in AZ and one popular method involves using your car's registration as collateral for a loan. A vehicle registration loan, a unique form of borrowing in itself, is only available in Arizona. This is a short-term loan where your vehicle's equity is the difference between the amount owed and your vehicle's value.
This means you are using your vehicle's registration to get money, not its ownership right. Even after approval of the loan, you get to drive your car and pay off the lien on your car title any time you want, without any hidden fees.
Also known as an "auto title loan", a car title loan refers to a short-term loan using the borrower's car as collateral by handing over the car's title to the lender until the amount is paid off.
It is a way of getting emergency cash immediately. Once you get an online title loan, you pay it off, including simple and compound interest.
TITLE LOAN VS REGISTRATION LOAN IN ARIZONA:
A title loan is applicable only if you are an outright vehicle owner. As long as the vehicle is owned outright, and you are listed as the owner in a clear title sans any liens, you are eligible and will be approved.
A registration loan does not require complete vehicle ownership and can be approved nonetheless.
Car title loans are more similar to traditional secured loans. The lender will keep your car title as secure collateral until the borrowed money is paid back. Hence, the borrower becomes the lien holder, which means he/she has absolute ownership over the car.
An unsecured loan on the other hand, does not provide complete ownership to the lender. Even to apply, one doesn't require owning the vehicle outright. Only the registration of the vehicle must be approved by the lender. The loan is paid based on the current market value of the car and your income. Hence, no collateral is required.
A car title loan often has additional charges and only loans huge sums.
A vehicle registration loan has low interest rates and no hidden charges and penalties. You can offer small amounts of money and pay them off at your own pace within the given period.
Firms offering online title loans are not open to people who are leasing or financing a car every month. Lenders here in Arizona consider that ineligible as a form of loan security.  Most vehicles cannot be secured with an additional lien. This makes them reject numerous applications from borrowers who want some emergency cash.
On the other hand, registration funding provides complete access to the short-term funds for Arizona residents. You can access the quick cash needed to resolve your financial issue.
A car title loan takes longer to process and approve since it deals with a larger amount of money and lien of a car. As you're using the vehicle pink slip for collateral, there's quite a bit more for the lender to verify.
A Reg loan comparatively takes way less time for approval. You can apply for a registration loan online. Go for a small amount and acquire it within 24 hours. The time to fund your loan often depends on hours of operation for the Arizona Department of Transportation. Check on their hours and policies before you go. Hence, you can get out of your financial rut faster and easier.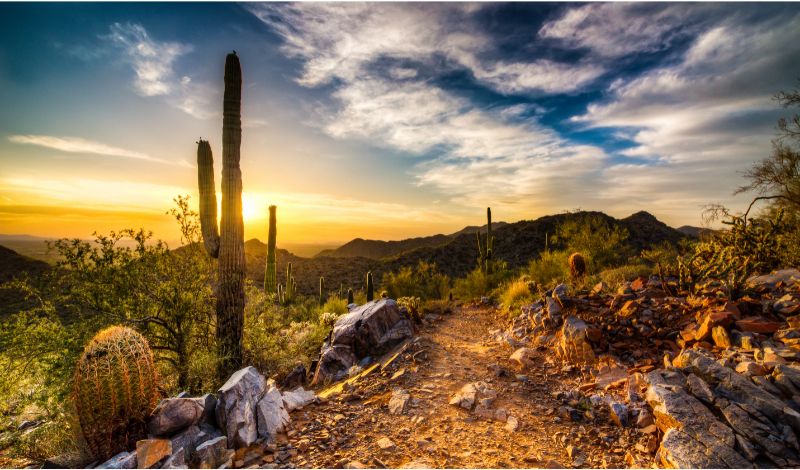 How To Get A Registration Loan & What Are The Requirements
This type of online funding is an easy and convenient short-term loan. You can apply for title loans in AZ and registration loans all over the state by using our online application. Also, feel free to view the many various well-known and reputed websites that provide online funding. Compare this to how long it takes to get approved for financing like a bank loan or personal loan. Those forms of borrowing can take days and even weeks to get approval as the underwriter will look to verify many documents.
To apply for an auto registration loan in Arizona, you must be at least 18. You must provide your Government ID, vehicle, vehicle registration, proof of income, and account details. Once your loan plea gets approved, you get the required cash in your account.
What Are The Laws In Arizona Regarding Registrations Loans
In Arizona, there are no specific laws regulating registration loans. However, there are laws in place that protect consumers from unfair lending practices and many of the exact requirements for secured loans will be in place for AZ registration loans. For example, lenders cannot roll over or renew a registration loan more than three times. In addition, lenders are not allowed to extend the term of a registration loan beyond 12 months.
What Happens If I Default On A Registration Loan IN AZ
If you default on a registration loan in AZ, there are certain unique situations where the lender may take possession of your vehicle. Like a title loan, The lender will sell the car to repay the loan.
Your car's title doesn't back these loans and it can be tough to repossess a vehicle without them being listed on the pink slip. Your lender would need to secure or attach a lien to your car and then place a claim on the vehicle. Even if this were to happen, the original lienholder would still need to be paid off in full before anything can proceed with a registration loan default. Again, the ideal course of action is to consult with your loan underwriter and work out an arrangement to get the payments back to current.
Can I Get A Registration Loan If I Don't Have The Car's Title
You can be approved for a registration loan without the car's title. The process is similar to applying for an unsecured loan as you don't need the pink slip and there are no collateral requirements. Even if you still owe money to your original lienholder or lender, you can apply for a registration loan with a funding amount of around $1,000 in Arizona.
Registration Loan Default
All borrowers need to be aware and look out for a potential registration loan default If you are wondering whether you can be leasing a vehicle rather than just financing it, the answer is yes. As long as the registration is in your name (the person applying for the loan), the lending company will consider making an offer. This is because the registration loan differs from the title loan in that it does not consider the vehicle's value as the only deciding factor. Instead, it considers the employment and income details, and may even accept personal references.
Will the registration loan end up being close to the amount online title loans offer? They are usually a bit smaller because the title is not clean (i.e., the vehicle cannot be used as traditional collateral). Either way, most lenders will do all they can to avoid the chance that you fall behind or even worse, risk losing your vehicle to a repossession.  Contact a title loan company in Tempe to learn how they can help residents avoid a loan default.
How To Pay Back A Registration Loan In Arizona

Since a registration loan is a short term loan, it must be paid back within a few months. There is no pressure, and you can pay back the amount owed in manageable amounts. Failure to repay a title or vehicle registration loan may lead to repossession of the car and negative marks on your credit.