We continue to see many changes with title loans in Arizona and all types of payday loans in general. By itself, this is not unexpected. A few states ban title loans outright, and here in Arizona, most payday loans are not allowed. So we should expect more changes over the next few years as this industry is always evolving. Let's get right into what's different and what updates and revisions to title loan laws in Arizona we expect to see over the next few years.
Arizona Title Loan Laws And Rules
Always check that your lender has an active license with the Arizona Department of Financial Institutions. You can look this up on their website, which features an AZ license lookup page.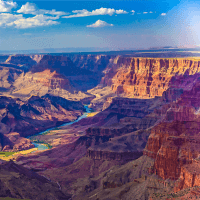 Once you know your company has a license, you will have that extra peace of mind to know they will follow the regulations already in place. Arizona is a bit different from other states regarding online loans.
As mentioned above, most traditional payday loans are not allowed in AZ. You used to walk into any pawn shop or check cashing location in Phoenix or Tucson and get a cash advance within a few minutes. That all changed when payday advances with interest rates over 36% became illegal. You can still find Arizona lending products with rates above 36%. These options include installment loans, tribal lending products, and car title loans.
Auto Title Loans Are Legal In The State Of Arizona
In terms of online title loans, we know of many direct lenders that offer loans in this state and yes, most forms of title loans are currently allowed in Arizona, with some conditions. As always, you can meet with someone at any of the state's retail loan locations. Or you can use our online application and get an approval answer in 15 minutes or less. As the name of our site suggests, we give access all across the desert to consumers interested in online title loans and registration loans. This includes those in Arizona who are looking for title loans online. Our knowledgeable reps can help answer questions about title loans in Arizona. We can also help applicants in neighboring states like California and Nevada.
Changes To Expect With Car Title Loan Regulations For 2023
In recent years, bills have been brought up for discussion in the Arizona State House that attempted to bring back traditional payday loans. We've even seen similar bills that would increase the options for Phoenix title loans. The difference is semantics, as they were called Flex Loans and line of credit loans. One example is House Bill 2496, which would have permitted many cash advance loans. These loans would come with interest rates above the current threshold of 36%.
It's not always an easy sell to bring back loans with higher rates. Lenders often argue that they can't provide online title loans with the current rate cap. Since this form of funding is for consumers with bad credit or no credit, the default rate is very high, and there's a good amount of risk. Also, the lending environment is ripe for fraud as people try to take advantage of banks and lenders who provide funds for those who would never qualify with traditional companies. This bill, along with others, was unable to pass and become law.
City & County Regulations For Title Loans in Arizona
The status quo prevails in 2023, with no new changes expected. No payday loans are allowed in Arizona, with an APR over 36%. We know there will be attempts to bring back this form of short term borrowing during the next legislative session. Further, we hear some advocacy groups will attempt to limit the number of fees and interest that car title loan companies can charge in Arizona. There's always talk of increased regulation for car title loans, but it seems more likely in Arizona.
Lastly, some cities have discussed internal code changes that would limit or control title loan lending in their jurisdiction. Nothing is final yet, but larger cities like Flagstaff, Tempe, and Mesa have progressed in regulating the title loan industry. We will continue to update this page as we hear more about municipal and state regulatory updates that affect car title loans in the Grand Canyon State.