No Inspection Title Loans - How They Work
Can you get an online title loan without having your vehicle inspected? Not only that, but you can get same day funding in AZ for title loans that don't require a car! These types of loans are possible because secured lenders don't need to take physical possession of the vehicle. They will use your car's equity as collateral, and you sign over the car's title to them as security for the loan. That means your pink slip is the collateral for a title loan, and all you need to do is prove the vehicle exists!
Even though these types of loans are possible, and you can get cash quickly, there are some situations where you may not be approved for title loans without a car. Finance companies typically want to inspect your vehicle and ensure it's as described. Lenders feel more confident loaning out cash when they can physically see the car, ensure it runs, and check it out for damage or other imperfections that would lower the resale value.
What's Needed For Title Loans Without An Inspection
The requirements for a title loan with no inspection are that you have a clear title to your vehicle and can repay the loan. The car's title has to be free of any liens, and you'll sign over the title to your lender. Since these loans don't always require the car to be inspected, you may be asked to provide extra documents to underwrite the loan and prove the vehicle exists.
Those underwriting requirements may include a photo of the car or a bill of sale from ADOT. Besides paperwork from MVD, you may need to send in valid vehicle registration, proof of insurance, and documents showing you're employed with a monthly income that covers the expected monthly payment.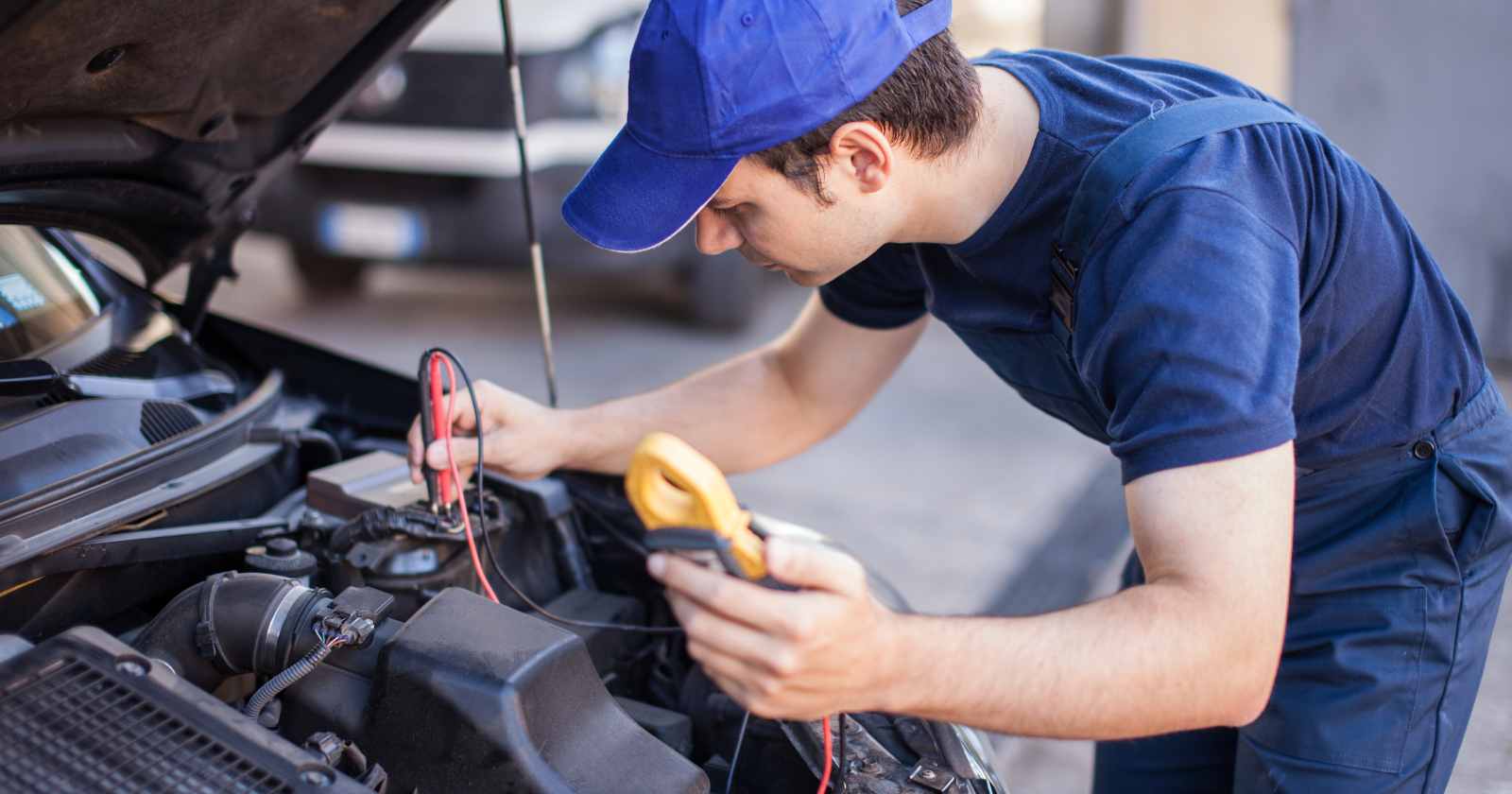 Fees And Interest Rates For Bad Credit Title Loans
The typical rates for online title loans with no inspection are higher because there is more risk involved for the lender. Since they can't physically inspect the vehicle, they don't have as much information to go off of when approving the loan. For that reason, these loans come with higher interest rates and repayment options that are less favorable than what you would get with a personal loan lender. While a typical title loan or registration loan in AZ comes with an APR of around 50%, a title loan without a vehicle has rates of around 100%.
The processing fees for no inspection title loans may be higher as well. Expect the same fees for checking your credit and originating the loan. But since there's no need to check out the vehicle, you may save money with fewer requirements.
Bad Credit? No Problem With Desert Title Loans!
Typically, title loans without an inspection don't require a credit check, and you can get approved with multiple charge-offs and loan defaults on your credit score.
The main requirement for this type of loan is to have equity in your vehicle and enough collateral to secure the loan.  That's why you can qualify for bad credit title loans even if you've missed credit card payments in the past!
Disadvantages Of Auto Title Loans Without An Inspection
No inspection title loans can be funded quickly, but there are a few things to consider when applying. For instance, the loan amounts will likely be lower than a standard title loan that requires an inspection. That's not a concern if you only need to borrow $1,000. But what about if you're looking for a high funding amount? In that instance, you may be better off taking the vehicle in for an inspection. Another disadvantage is the APR. Any title loan will have high interest rates; you can count on that if the lender never sees your vehicle!
The Takeaway - Should I Get A No Inspection Title Loan?
If you need cash quickly and don't mind paying a higher interest rate, title loans without an inspection could be a good option. Saving time by not dealing with the hassle of lengthy inspection can be worthwhile for some borrowers, and it may not even be necessary if the loan underwriter is okay with pictures or video proof of your car. Just make sure you know what you're getting into and only borrow a manageable amount for you.
The process for applying for title loans without an inspection from Desert Title Loans is the same as it would be for a traditional title loan, with a few minor exceptions that mostly revolve around already not showing the lender your car. Apply online or call 623-526-5001 to get a same day loan without an inspection today!