Do you need a same day loan and have 18-wheeler just sitting in your driveway collecting dust? Why not use your truck as collateral for a secured loan? Here at Desert Title Loans, we offer quick approval for title loans using the equity from your commercial truck or big.
These loans are great for anyone struggling to be approved because of a low FICO score. A lender wants sufficient equity in your truck instead of basing approval on your credit history. Loan amounts can be higher than typical with most auto money title loans in AZ. Apply today with Desert Title Loans and borrow $5,000 or more with a semi truck title loan!
How To Qualify For A Semi Truck Title Loan
1. Own a commercial truck, big rig, construction vehicle, or any other semi truck that's paid off.
2. Show proof of comprehensive insurance with a valid CDL and registration for your rig.
3. Provide proof of income, such as bank statements.
5. Complete a 30 minute inspection of your truck. We need to ensure the truck runs and is worth the appraised amount.
Interest Rates & Fees For Big Rig Title Loans
Interest rates and fees for truck title loans will depend on your ability to repay the loan and the truck's value. The APR for a truck title loan will be higher than expected with personal loans. That's because your credit is not a significant factor with these loans, and we value the truck's equity more than your credit profile. The APR averages 50% in Arizona and, in some circumstances, goes well above 100%.
Communicate with your lender throughout the lending term to see if they're open to refinancing to a lower APR. Some companies will quote you one rate but lower the APR if you show them a quote from another lender with a more favorable rate. The bottom line is don't settle for the first high interest title loan you come across. Many lenders offer semi truck title loans in AZ, and you can get a lower rate by getting multiple lending estimates!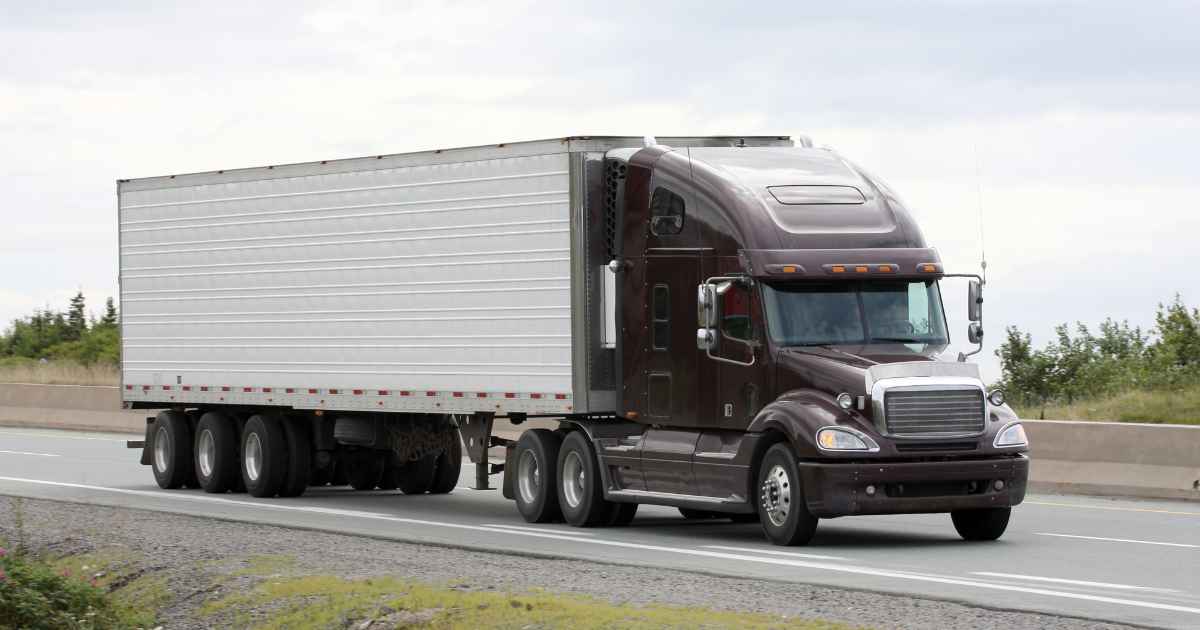 Commercial Vehicles That Qualify For A Title Loan
Some AZ lenders will only offer loans on semi trucks. However, most will offer equity loans on the following:
- Box trucks
- Dump trucks
- Tow trucks
- Delivery/Cargo vans
- Construction vehicles
- Landscaping vehicles
Check with your lender before sending in your MVD documents and see what types of trucks they accept for a title loan. Most of the time, they'll consider any truck in your name that can be titled. Even if the truck is in your company's or an LLC's name, that's fine. You should have no trouble qualifying as long as you prove that you're the business's sole owner.
Benefits Of Semi Truck Title Loans in AZ
One of the best things about semi truck title loans is that you can borrow far more than you'd get from a personal loan lender; of course, you won't need a lengthy credit check! Consider loan amounts with a big rig title loan can approach $20,000 while most personal loans are under $1,000.
Also, unlike a title pawn service, you don't have to hand over the keys to your rig when you sign off on the loan. All title loan companies will let you keep driving your truck throughout the lending term. Your equity is the security for the loan, not the truck itself!
Apply With Desert Title Loans For A Semi Truck Title Loan
Desert Title Loans offers a fast online approval process for anyone looking for a semi truck title loan!  All we need is your truck's lien free title, proof of income, and current odometer reading to start underwriting your application.
After we have the basic info, we'll start underwriting your loan and eventually connect you with a local lender. This company will then inspect your vehicle and hopefully, you'll get your cash in 24 hours or less.
Apply online with Desert Title Loans or call 623-562-5001 to tap into your truck's equity!