Norther Arizona is a large area of the state, but few direct lenders offer cash for your vehicle title. Your best bet is to apply online with Desert Title Loans and finish the inspection and lien transfer at a direct lending location in Flagstaff. You will keep driving the vehicle, but the lender holds the pink slip as security for the loan.
Title Loans For Borrowers In Flagstaff, AZ
We know of a few Arizona title loan companies and many of them service customers in Flagstaff. There are no citywide restrictions or regulations on secured lending in Northern Arizona.
Other than a title loan, you may want to consider a vehicle registration loan if you live in Flagstaff. With this lending offer, you use your car's registration as security for a loan of up to $1,000. You don't need a paid off title, and the lender doesn't require the car's title as security. Get your updated registration info and qualify for a vehicle registration loan at the Flagstaff ADOT location.
Are you looking to apply with Desert Title Loans in person? Feel free to stop by our Eastside Flagstaff office anytime during regular business hours. We'll process your application in 30 minutes or less and can inspect your vehicle on-site.
Our Location In Flagstaff:
2501 N Fourth St, FL 1, Ste. 18-B,
Flagstaff, AZ 86004, United States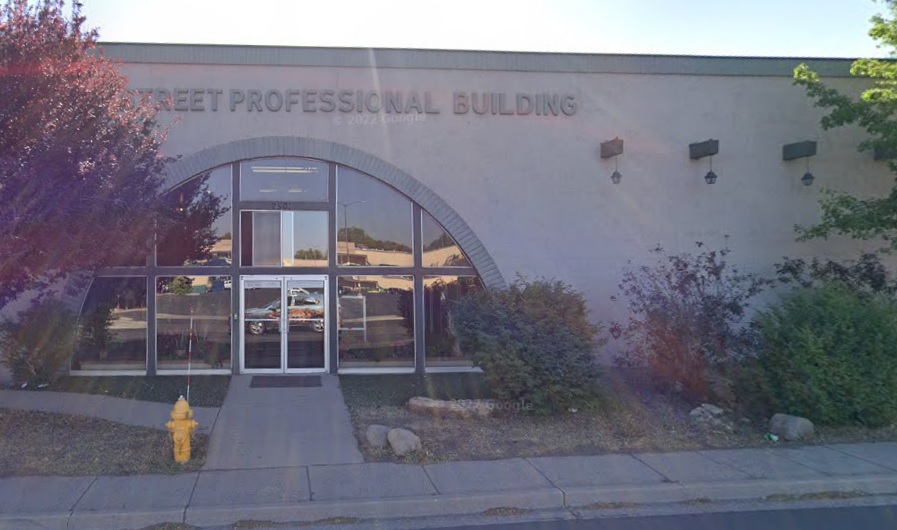 What's Required For A Title Loan in Flagstaff
Some services may require you to fax or email in bank documents, proof of employment, and proof of a checking account. A company often takes an hour or less to confirm whether you can get approved for a car title loan. Once you get notice of acceptance, you must set a time to meet with a company representative. Most services in Arizona make it convenient for the customer as they will come to you. We know of several title loan companies in Mesa with locations where you can meet them. Others in smaller cities like Flagstaff will arrange a time to visit your house.
A lender will often send a notary to have you sign the paperwork and collect the pink slip as collateral, and this is especially helpful in Flagstaff, where many areas are rural and hard to reach. Title loan companies in Flagstaff or Prescott will send you the loan proceeds within one business day. Don't hesitate to call Desert Title Loans at 623-526-5001 during regular business hours, and we'll get you started on the application process!
Title Loans Loan in Flagstaff With Bad Credit Scores
Getting approved for an unsecured loan can be tricky if you have a bad credit history. Fortunately, there are options for those with poor credit in Arizona. Check out our tips below for help in getting a cash loan in Arizona with bad credit scores:
1. Consider auto title loans as an alternative to payday advances: Payday loans are designed for borrowers with bad FICO scores who don't qualify for traditional loans. The APR on these types of loans are high, but they can be a good option for those in a bind, and you can borrow more money with a title loan in Flagstaff.
2. Look at your vehicle's equity: Title loans use your car as collateral, and lenders will offer 40-50% of the car's value as a loan. Title loan companies won't check your credit score. The car's title is what gets you qualified for the loan!
The Interest Rates With Flagstaff Title Loans
The rates for title loans in Flagstaff are based on your vehicle's resale value and your monthly income. Look for an APR of 30% and higher, and some companies will charge upwards of 120%!
The interest rate on title loans is typically much higher than what you would get with an unsecured loan. However, the amount borrowed is often secured by your car, and that's why the loan is less risky if you default. As a result, the APR may be lower than what you would pay for an unsecured loan with bad credit.
Are you ready to see how much money you can get with your car's equity? Apply online, call 623-526-5001 or visit our location in East Flagstaff to start your application!