There are plenty of options to get cash in Casa Grande, AZ, but did you know you can get an online title loan that lets you borrow money based on the equity available in your vehicle? These loans allow you to leverage the collateral from your car and use it as security for the loan.
These loans differ from personal loan offers as you don't need perfect credit and you can get cash quickly, sometimes in one business day. Also, since you're putting up a vehicle as collateral, you should be able to borrow a more significant amount of money than possible with a personal loan. Funding amounts differ with title loan companies in Casa Grande, but you can expect a loan between $1,000 and $4,000. Here's what you need to know about title loans in Casa Grande, AZ.
What Do I Need To Get A Title Loan In Casa Grande?
There are a few things title loan companies will require before they give you a title loan. First, you'll need a vehicle that's paid off or has very little remaining to pay. If there's still a lienholder on your car title, you won't be able to get a title loan.
You'll also need to bring in some form of identification like a driver's license, state issued ID card, or passport. Be prepared to show proof of income as well. This doesn't necessarily have to be a job, but title loan companies will want to see that you have the ability to repay the loan amount. You can do this with paycheck stubs, bank statements, or even tax returns that show you make enough cash monthly to make the monthly payment.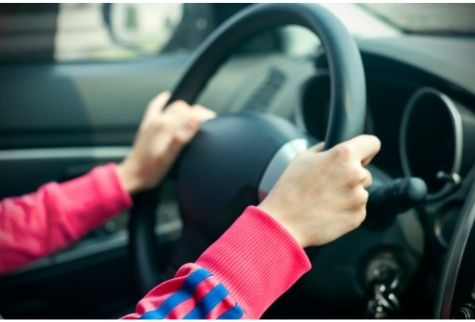 Online Title Loans In Casa Grande With Poor Credit
One of the benefits of auto title loans is that you don't need good credit to qualify. That's because compared to a registration loan that is secured with your vehicle registration, title loans are secured with your vehicle as collateral. Therefore if your car is worth enough money, most title loan companies will be willing to work with you regardless of your past credit history.
Remember that local firms will still run a credit check on you before approving your bad credit auto title loan. This helps them determine what interest rate to charge you and also allows them verify your identity. However, having bad credit or no credit at all won't necessarily disqualify you from getting a title loan in Casa Grande.
How Much Can I Borrow With A Title Loan In Casa Grande & How Long To Get The Money
The amount of cash you can borrow from a title loan lender in Casa Grande is entirely dependent on your vehicle's resale value. For instance, if your car is only worth $2,000 then you'll only be able to borrow a title loan for $1,500 or less.
However, if your car is worth $4,500 then you could potentially get a title loan for up to $3,500. The actual amount you qualify for will also depend on the title loan company's policies as well as the state laws in AZ that limit loan amounts.
Once you've been approved and have signed the loan agreement, the money will usually be available to you within one business day. Some title loan companies can even get you the cash on the same day that you apply!
Where To Get A No Inspection Title Loan In Casa Grande
There are a handful of different ways you can apply for a title loan in Pinal County. The easiest and most popular option is with a company that offers online title loans. When you apply online , you'll simply fill out a short application and then the title loan company will contact you to discuss your options.
You can also apply for title loans in person at any location in Pinal County. In Casa Grande, there are several different title loan companies that have brick-and-mortar locations. This option is great if you prefer to work with someone in person or if you need the cash right away and don't want to wait for an online title loan to be processed.
I'm Ready To Apply – How To Get Started With Desert Title Loans
Whether you decide to apply for a title loan online or in person, the process is quick and easy. The first step is to fill out a short application with some basic information about yourself and what type of condition your vehicle is in. You can access the Desert Title Loans application at the top of our site and get started with the process. After you complete the form you should hear back from a lending rep within 10-15 minutes so they can completed the loan underwriting and get you funded for a title loan in Casa Grande!