If you're looking for title loans in Avondale, AZ, there are a few things you need to know. First, title loans are a type of short-term secured loan that uses a vehicle, truck, or other secured assets as collateral. This means the lender will use the equity that you've built up from that asset as security for any loan amount that's offered.
To get started with a title loan in Avondale, you'll need to find a lender that offers them. There are a few different ways to do this:
-Search online: Compare the different direct loan lenders that offer online title loans in Avondale. Start with our company: Desert Title Loans to get a quick and hassle free quote. But beyond our service, it's in your best interest to compare multiple companies before making a decision.
-Look for brick-and-mortar locations: There are quite a few direct lenders that have storefronts in Avondale and the surrounding areas. Some of these may be national chains, while others may be local businesses. You can use online directories like Yelp or Google Maps to find title loan lenders near you.
What To Look For When You Apply For Auto Title Loans In Avondale, AZ
Once you've found a few potential title loan companies, it's time to compare their offers and funding amounts. Here are a few things to look for when it's time to find not only the best financing terms but also the best lending option for what you're looking for:
-Title Loan Lending Amount: Most title loan companies in Avondale will lend you based on the value of your vehicle. The amount you can borrow will usually be a percentage of that value, typically between 35% and 60%. So if you're looking to borrow a large amount of money, it's best to have a vehicle that's worth more than a few thousand dollars. Also, keep in mind that the loan amount you're offered may be less than what you originally requested.
-Interest Rates: Interest rates in Avondale can vary widely, so it's important to compare offers from multiple lenders. The average title loan has an APR that can be higher than 100%, but some lenders may charge much more or much less than that. In general, the higher the interest rate, the more expensive the loan will be.
-Repayment Terms: Most title loans are due in full within a matter of months, although some lenders may offer longer repayment terms. Make sure you understand when your loan is due and how much you'll need to pay back each month before you sign any paperwork. Ultimately it's up to the applicant and the lender to work out a repayment plan that fits the budget of both parties.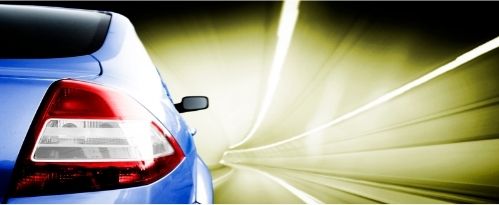 Choose The Best Direct Lender In Avondale
Once you've compared offers from different title loan companies in Avondale, it's time to choose the one that's right for you. Be sure to read over the terms and conditions of your loan carefully and review the entire contract before signing any paperwork. And remember, online title loans are a short-term solution and should only be used for emergencies. If you're struggling to make ends meet, consider talking to a financial advisor or certified credit counselor in Arizona to get help with your finances. Also, look at other financing options like a cash advance from your credit card or even a bank installment loan if you are able to qualify based on your credit.
Get Approved For Car Title Loans In Avondale AZ With Bad Credit
Do you need quick cash but have bad credit or even worse a bankruptcy or repossession on your credit record? Don't worry, you can still get approved for car title loans online in Avondale with our help. Here at Desert Title Loans, we understand that financial emergencies can happen to anyone, regardless of their credit history. That's why we offer online estimates to all applicants, even if they have bad credit or no credit at all.
You can even count on seeing some improvement in your credit score if the monthly payments are reported on time to the different credit bureaus. That's because even something like a secured loan will show lenders that you're a responsible borrower who is capable of making timely payments, even if you have bad credit.
Apply Now For Car Title Loans Near Me In Avondale
To get started, all you need to do is fill out our online application or give us a call at (623) 526-5001. We'll then work with you to determine how much money you can borrow based on the value of your vehicle and what the best terms and lending rates are for your budget and scenario. Once you've been approved for online car title loans with no inspection in Arizona, we'll send one of our mobile loan agents to your location in Avondale to collect your car title and give you the cash you need – it's that easy! And because we offer online title loans, you don't even need to leave the comfort of your home to get the money you need. So what are you waiting for? Get started now and receive the cash you need!