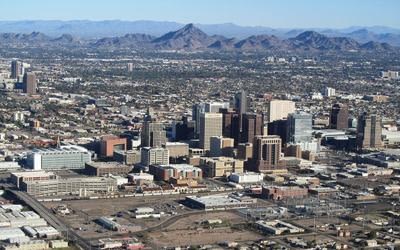 We see this question quite often across the board for many different types of lending products. Consumers think they're at a disadvantage if they live in a rural area without many retail lenders. This not only occurs with people who want a title loan, but we also see it with those who need a payday loan or even a mortgage. Because you're not in a big city doesn't mean you can't qualify for a loan! With the explosion of the internet you have a huge universe of choices when it comes to picking a lender.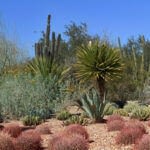 Of course the company you settle on needs to be have an active finance lending license with the State of Arizona. But that doesn't mean you have to see or meet with them in person.
More than half of our clients that apply for car title loans in AZ live outside the metro Phoenix area. This includes Northern Arizona cities like Flagstaff and Williams. We also see applicants from Southern Arizona cities like Tucson. A city like Tucson is going to have a good amount of retail companies that you can meet in person. But there's still a large population of applicants who live at least an hour away from a big city lender. People in this situation don't need to worry about what it's going to take to get them fast cash from a title loan service. Most online title loan companies are setup to cater to people who can't come into an office or shop to apply in person. Here's what to expect if you live in rural area and want to apply for some type of short term financing.
Let's say you're interested in applying for a loan and you have a house in Prescott, AZ. You always have the option of driving an hour or two south to Phoenix and submitting an app with a local lender. We know of dozens of vehicle equity services in the PHX area and there are no citywide restrictions or regulations on lending. But the easier thing to do is to apply online with any number of the direct lenders who are licensed to provide pink slip funding in AZ. Take a few minutes and use our online application to apply for title loan in AZ. Nearly all these companies could care less if you don't live in a big city. You will submit your application online. This information will include personal details and financing information so they know where to send money to. At this point the car title loan company will review and underwrite your file to ensure accuracy. Some services may require you to fax or email in bank documents, proof of employment and proof of a checking account.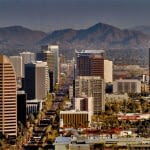 It often takes an hour or less for a direct lender to issue a confirmation on whether you can get approved for a title loan. once you get notice of acceptance you will need to setup a time to meet with a representative of the company. Most services in Arizona make it convenient for the customer as they will come to you. We know of several in Phoenix and Mesa that have locations where you can meet with them. Others in smaller cities like Flagstaff will arrange a time to come to your house. A title loan lender will often send a notary to have you sign the paperwork and collect the pink slip as collateral. They will also want to check the vehicle's condition and make sure it corresponds to the information on the title. After all this is confirmed an online title loan company will handle of your cash. Often it will be in the form of a check. Some vehicle equity lenders will send the money by Western Union or Moneygram, but it depends on what you would like.