Vehicle title loans aren't for everyone. We hear all the talk about how some companies charge huge rates and fees all the while the consumer carries the real risk of losing their vehicle. But in the right situation they can be very helpful for the ideal applicant. Let's get right into the different arguments and pros and cons about why a title loan could be or may not be a good route to take when you need cash.
The first thing to consider is whether or not you really need that cash in the first place. As with any situation where you need money, it always helps to first ask yourself if you really need take out a loan.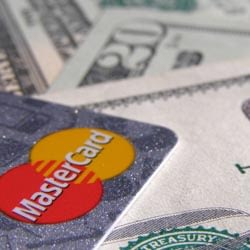 Is the money needed for a financial emergency? Or is to pay for a vacation or something that's not a need. Is it for a medical expense or something that would be seen as critical? If so, then you probably need to find some cash. At this juncture you next want to determine if you have other ways to get the money without first going with an online loan. Can you borrow money from a friend or relative? Can you work a contract job to get some quick cash? Or can you access some cash that doesn't mean you'll end up paying interest or fees down the road? Like a bank account or savings account from a friend or family member? On a side note, the State of Arizona has many different programs available for people who need emergency grants or cash to help with difficult situations. You can also consider contacting your city or neighborhood government contact to see if they can help with anything. Larger metro areas like Glendale, Tucson and Phoenix all have programs available to assist those in need. Reach out to them, explain the situation and see if you can avoid going with a car title loan in Arizona. All the choices we've noted above are ideal but it doesn't always work out that way. Let's discuss what you need to consider when you've gone through all those scenarios and are convinced you need some type of short term funding.
Assuming an Arizona resident does in fact need fast cash and they have no other sources of funding, they may want to look into a short term loan. At this point it's best to consider the different lending choices available. As many of us know, Arizona doesn't provide traditional payday loans. There are some variations available throughout the state, but most small dollar loans like payday and cash advances are off limits here in Az. You can also look into more traditional funding resources like a credit card advance or borrowing against your house. Most mortgage lenders and credit card companies will still hit you with high rates, but they will be far less than what you see with a title loan online. Also, look into installment loans and bank loans. Some large banks and personal loan companies in Arizona will provide funding with good rates. But it can be very difficult to qualify as you need an excellent credit score to gain approval.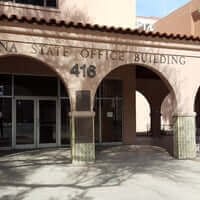 Going with a low interest loan would be the best case scenario. But again, it's hard to convince a bank that you're a good risk for them to take on if you bring a bad credit report to the table.
At this point you may have exhausted the many different financing choices that we've listed above. Payday loans and cash advances may come with interest rates that are too high. Besides that, they're not even allowed in Arizona. Credit card advances sound good on paper, but you still need decent credit to get a card. A typical bank loan will often be the best way to go, but we know what type of FICO score those companies are looking for in a consumer. So what are you going to do? You may want to consider a Arizona lender. Only if you get all the way down the list and determine there's no other financial alternative to get fast cash. Yes, the interest rates are high with collateral financing. You also face the prospect of losing your vehicle to a repossession if you fall behind on the loan. But you can do a lot with the money you get from using your vehicle title as collateral. If you decide to go this route you need to pay off the loan as quickly as you can. That way, you get your vehicle title back and have piece of mind. Further, you will pay far less interest by paying off the title loan in full before the due date. Contact your local AZ title loan company and make sure they will allow an early payoff with no prepayment penalty.